ÖWNBOSS & FAST BOY – LEFT & RIGHT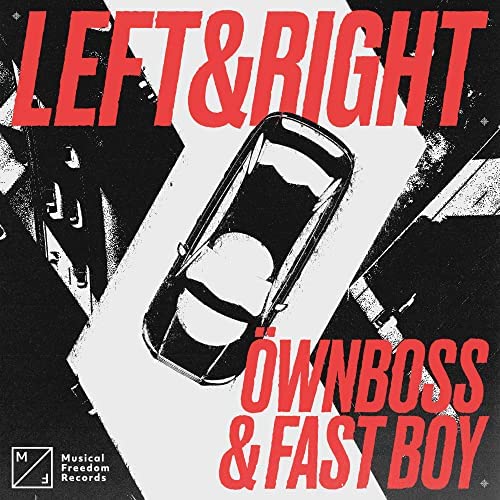 Der aufstrebende brasilianische DJ & Produzent Öwnboss hat sich für seine mit Spannung erwartete Folgesingle 'Left & Right' das berühmte Berliner Duo FAST BOY ins Boot geholt.
FAST BOY, die bereits mit Martin Jensen, Alle Farben, Yves V und Meduza an 'Bad Memories' zusammengearbeitet haben, bringen ihren sanften Pop-Stil in 'Left & Right' ein.

Aufbauend auf den charakteristischen Vocals unterstreicht Öwnboss die Bemühungen des Duos mit subtilen elektronischen Klängen, die ihn zu einer todsicheren Clubhymne für die kommende Herbstsaison macht.
Wir wünschen Dir viel Spaß beim Hören 😉
40 frische, neue & aufregende Club Tracks, ausgewählt von den Redakteuren der DDC –
manchmal unter den Charts blubbernd, immer heiß!
40 fresh, new & exciting club tracks, selected by the editors of the DDC –
sometimes bubbling under the charts, always hot!
Up-and-coming Brazilian DJ & producer Öwnboss has brought on board famed Berlin duo FAST BOY for his highly anticipated follow-up single 'Left & Right'.
FAST BOY, who have previously collaborated with Martin Jensen, Alle Farben, Yves V and Meduza on 'Bad Memories', bring their smooth pop style to 'Left & Right'.

Building on the signature vocals, Öwnboss underscores the duo's efforts with subtle electronic sounds that make it a surefire club anthem for the upcoming fall season.
We wish you much fun listening 😉