PURPLE DISCO MACHINE x DUKE DUMONT x NOTHING BUT THIEVES –
SOMETHING ON MY MIND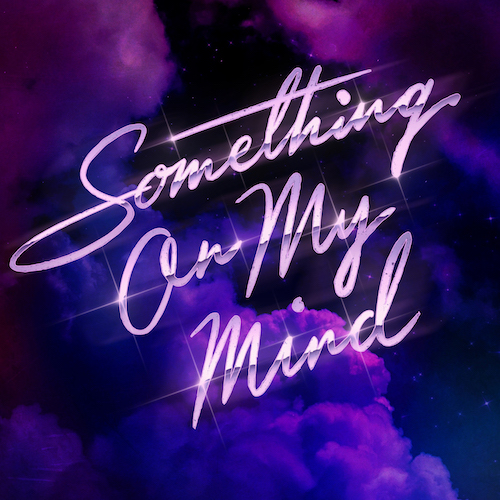 Der amtierende Disco-König Purple Disco Machine hat sich mit der derzeit angesagtesten britischen Band Nothing But Thieves und Duke Dumont zusammengetan, um ihre neue Single 'Something On My Mind' zu veröffentlichen.
Die dynamische Kollaboration zeigt einen Twist des typischen Purple Disco Machine-Sounds – diesmal in Richtung elektronischer Indie-Pop mit schimmernden Synthesizer-Texturen, einer blubbernden Elektro-Bassline und dem unverwechselbaren Gesang von Nothing But Thieves.
Die einzigartige Mischung der Genres beider Künstler wird noch verstärkt durch die dynamische Produktion der Vocals der Band durch Dom Craik und die Co-Produktion des Backing Tracks durch den Chartstürmer Duke Dumont, mit dem Purple Disco Machine durch jahrelange gemeinsame Auftritte und gegenseitigen Respekt für die Arbeit des anderen eine Freundschaft verbindet.
40 frische, neue & aufregende Club Tracks, ausgewählt von den Redakteuren der DDC –
manchmal unter den Charts blubbernd, immer heiß!
40 fresh, new & exciting club tracks, selected by the editors of the DDC –
sometimes bubbling under the charts, always hot!
Reigning Disco King Purple Disco Machine has teamed up with the UK's hottest band at the moment, Nothing But Thieves and Duke Dumont, to release their new single 'Something On My Mind'.
The dynamic collaboration features a twist on Purple Disco Machine's signature sound – this time towards electronic indie pop with shimmering synth textures, a bubbling electro bass line and Nothing But Thieves' distinctive vocals.
The unique blend of genres from both artists is further enhanced by the dynamic production of the band's vocals by Dom Craik and the co-production of the backing track by chart-topping Duke Dumont, with whom Purple Disco Machine share a friendship built on years of performing together and mutual respect for each other's work.
Have fun listening 😉