DEADMAU5 & LIGHTS – WHEN THE SUMMER DIES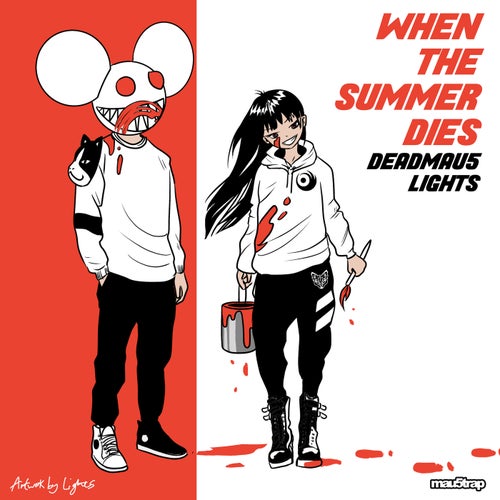 Der weltbekannte elektronische Musikproduzent deadmau5 hat sich mit Lights für die hymnische Single "When The Summer Dies" zusammengetan, die jetzt über mau5trap veröffentlicht wird.
Als deadmau5 und Lights 2018 zum ersten Mal kollaborierten, um den Midtempo-Track "Drama Free" zu veröffentlichen, war es sowas wie ein perfektes Match. Als langjährige Freunde und Kollaborateure sind die beiden seitdem bei zahlreichen Gelegenheiten aufgetreten, wie zum Beispiel den beiden 2019er-Ausgaben des Ultra Music Festivals und Creamfields. Heute haben sie sich wieder zusammengefunden, um eine Electro-Single zu veröffentlichen, die an einige von deadmau5s früheren Stücken erinnert.
Viel Spaß beim Hören
40 frische, neue & aufregende Club Tracks, ausgewählt von den Redakteuren der DDC –
manchmal unter den Charts blubbernd, immer heiß!
40 fresh, new & exciting club tracks, selected by the editors of the DDC –
sometimes bubbling under the charts, always hot!
One of the biggest
World-renowned electronic music producer deadmau5 has teamed up with Lights for an anthemic single called "When The Summer Dies," out now via mau5trap.
When deadmau5 and Lights first teamed up back in 2018 to release the midtempo track "Drama Free," it was something of a perfect pairing. Longtime friends and collaborators, the two have since performed on numerous occasions, such as at the 2019 editions of Ultra Music Festival and Creamfields. Today, they have reunited to release an electro single reminiscent of some of deadmau5's earlier music.
We hope you enjoy listening