STEVE ANGELLO & WH0 – WHAT YOU NEED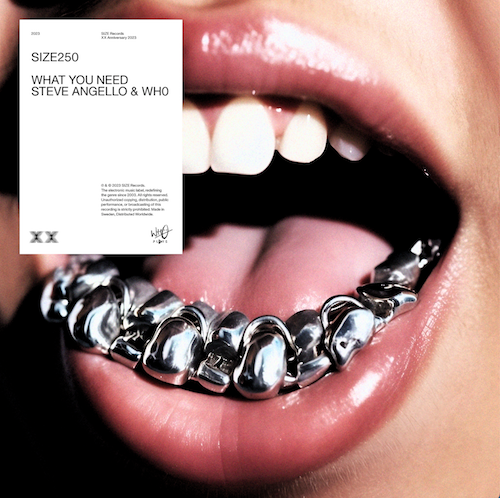 'What You Need' ist eine mitreißende Kollaboration zwischen Steve Angello, Mitbegründer der Swedish House Mafia, und dem geheimnisvollen Duo Wh0, das die dynamische Energie von klassischem Disco mit dem pulsierenden Beat von House verbindet.
Der Track ist eine Mischung aus dem unvergänglichen Charme zeitloser Melodien und der Kühnheit zeitgenössischer Basslinien und zelebriert die anhaltende Anziehungskraft des Genres und seine unendliche Wandlungsfähigkeit.
Wh0 zapft den ursprünglichen Herzschlag der House-Musik an und schafft eine moderne Hymne, die auf geniale Weise Carrie Lucas' 'I Got to Be Dancin' sampelt.
40 frische, neue & aufregende Club Tracks, ausgewählt von den Redakteuren der DDC –
manchmal unter den Charts blubbernd, immer heiß!
40 fresh, new & exciting club tracks, selected by the editors of the DDC –
sometimes bubbling under the charts, always hot!
An infectious collaboration between Swedish House Mafia co-founder Steve Angello and the mysterious duo Wh0, 'What You Need' combines the dynamic energy of classic disco with the pulsating beat of house.
Blending the enduring charm of timeless melodies with the boldness of contemporary basslines, the track celebrates the genre's enduring appeal and infinite mutability.
Wh0 taps into the original heartbeat of house music to create a modern anthem that brilliantly samples Carrie Lucas' 'I Got to Be Dancin'.
Have fun listening 😉