CHOCOLATE PUMA & MIKE CERVELLO – YOU ARE MY LIFE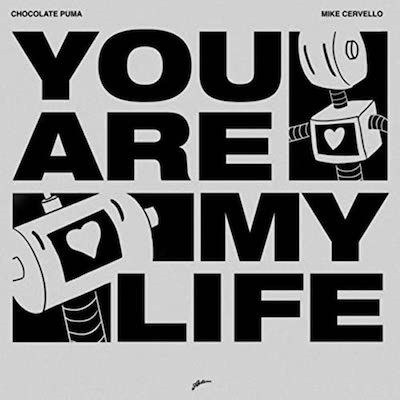 Die Niederländer Chocolate Puma und Mike Cervello haben ihre erste Zusammenarbeit mit dem Titel 'You Are My Life' gestartet.
Der Track ist auf Axtone, dem Label von Axwell, erschienen.
Es ist das erste Mal, dass das niederländische Trio zusammenarbeitet, und es hat die Erwartungen erfüllt.
Chocolate Puma hat in diesem Jahr bereits mit diversen Veröffentlichungen überrascht aber diese ist unser Meinung nach die beste.
Chocolate Puma und Cervello haben sich mit 'You Are My Life' selbst übertroffen.
40 frische, neue & aufregende Dance Tracks, ausgewählt von den Redakteuren der DDC Deutsche Club Charts – manchmal unter den Charts blubbernd, immer heiß!
40 fresh, new & exciting dance tracks, selected by the editors of the DDC Deutsche Club Charts – sometimes bubbling under the charts, always hot!
The Dutch Chocolate Puma and Mike Cervello have started their first collaboration with the title 'You Are My Life'.
The track was released on Axtone, the label of Axwell.
It's the first time the Dutch trio has worked together and it has lived up to expectations.
Chocolate Puma has already surprised with several releases this year, but we think this one is the best.
Chocolate Puma and Cervello have outdone themselves with 'You Are My Life'.