DIPLO & SIDEPIECE – ON MY MIND (PURPLE DISCO MACHINE REMIX)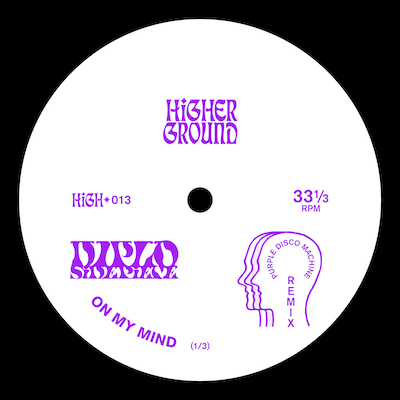 Ohne Zeit zu verschwenden, legt Purple Disco Machine nach der Veröffentlichung seiner neuen Single 'Hypnotized' seine magische Hand auf 'On My Mind' von Diplo und SIDEPIECE.
Mit dem Funk als Synonym für seinen Namen neckt der deutsche Produzent Diplos Clubhymne mit seiner Kreativität und verleiht dem bereits süchtig machenden Prototyp einen wunderbaren Disco-Geschmack.
40 frische, neue & aufregende Dance Tracks, ausgewählt von den Redakteuren der DDC Deutsche Club Charts – manchmal unter den Charts blubbernd, immer heiß!
40 fresh, new & exciting dance tracks, selected by the editors of the DDC Deutsche Club Charts – sometimes bubbling under the charts, always hot!
Without wasting any time, Purple Disco Machine puts his magic hand on 'On My Mind' by Diplo and SIDEPIECE after the release of his new single 'Hypnotized'.
With funk as a synonym for his name, German producer Diplos teases club anthems with his creativity and gives the already addictive prototype a wonderful disco taste.