SAINt JHN – THE BEST PART OF LIFE
(IMANBEK REMIX)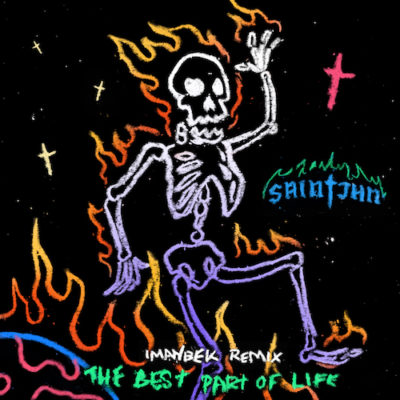 Während SAINt JHNs neueste Single 'The Best Part of Life' bereits die Marke von 50 Millionen Streams überschreitet, trifft sich der Grammy-Preisträger wieder mit dem renommierten DJ/Produzenten Imanbek für eine weitere herausragende Kollaboration.
SAINt performte den Remix von Imanbek kürzlich auf der, in den USA angesagten, Met Gala After-Party, wo viele Prominente dazu durchdrehten und wie verrückt tanzten.
'The Best Part of Life (Imanbek Remix)' hat heute auf allen Streaming-Plattformen Premiere und wird von einem Visualizer auf YouTube begleitet.
Wir wünschen Dir viel Spaß beim Hören 😉
40 frische, neue & aufregende Club Tracks, ausgewählt von den Redakteuren der DDC –
manchmal unter den Charts blubbernd, immer heiß!
40 fresh, new & exciting club tracks, selected by the editors of the DDC –
sometimes bubbling under the charts, always hot!
With SAINt JHN's latest single 'The Best Part of Life' already surpassing the 50 million streams mark, the Grammy award winner reunites with renowned DJ/producer Imanbek for another stellar collaboration.
SAINt recently performed Imanbek's remix at the, in the US, hip Met Gala after-party, where many celebrities went crazy to it and danced like crazy.
The Best Part of Life (Imanbek Remix)' premieres today, 6 May 2022, on all streaming platforms and is accompanied by a visualiser on YouTube.
We wish you much fun listening 😉