ADAM BEYER & DJ RUSH –
CONTROL (ANNA REMIX)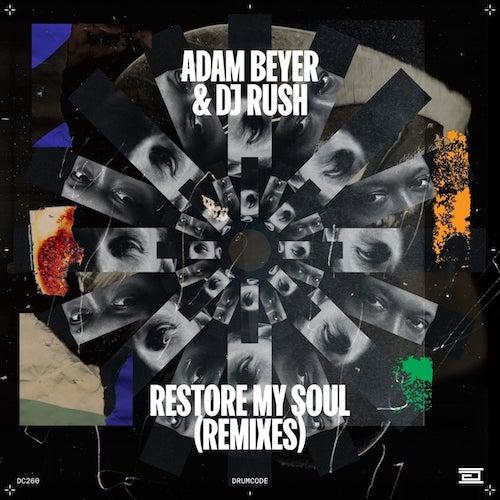 Female DJ & Produzentin ANNA aus Brasilien hat Adam Beyers & DJ Rushs Titel 'Control' geremixt.
Das ursprüngliche Werk, das im Juni 2021 veröffentlicht wurde, war ein Highlight auf Drumcode und Adam Beyer tat sich mit dem legendären DJ Rush für eine inspirierende EP zusammen. Fast ein Jahr später hat das Label hochkarätige Techno-Talente angeheuert, um die Tracks zu remixen.
Neben HI-LO und Lilly Palmer ist ANNA zum ersten Mal seit 'Galactic Highways' aus dem Jahr 2019 wieder auf Drumcode vertreten und liefert eine äußerst beachtenswerte Überarbeitung von 'Control', die ihre patentierte Marke von stadiongroßen Techno Sounds mit einem heftigen Acid-Stomp in der zweiten Hälfte des Tracks vermischt.
Wir wünschen Euch ganz viel Spaß beim Hören
40 frische, neue & aufregende Club Tracks, ausgewählt von den Redakteuren der DCC –
manchmal unter den Charts blubbernd, immer heiß!
40 fresh, new & exciting club tracks, selected by the editors of the DCC –
sometimes bubbling under the charts, always hot!
Female DJ & producer ANNA from Brazil has remixed Adam Beyer & DJ Rush's track 'Control'.
The original work, released in June 2021, was a highlight on Drumcode and Adam Beyer teamed up with the legendary DJ Rush for an inspiring EP.
Almost a year later, the label has hired top-notch techno talent to remix the tracks.
Joining HI-LO and Lilly Palmer, ANNA returns to Drumcode for the first time since 2019's 'Galactic Highways', delivering a highly notable rework of 'Control' that mixes her patented brand of stadium-sized techno sounds with a heavy acid stomp in the track's second half.
We wish you much fun listening