SOLOMUN FT. JAMIE FOXX – OCEAN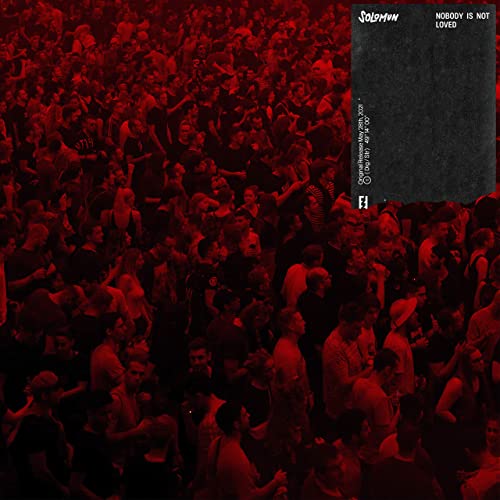 Solomun hat sich mit dem Sänger, Produzenten und Hollywood-Star Jamie Foxx für die neue Single 'Ocean' zusammengetan, die er auf seinem Label NINL veröffentlicht hat.
Der Track markiert die fünfte Single aus Solomuns Album 'Nobody Is Not Loved', das am 28. Mai erscheinen wird mit Kollaborationen wie Planningtorock, Zoot Woman, Anne Clark und vielen anderen.
Foxx, der in Filmen wie 'Collateral' und 'Django Unchained' mitgewirkt hat, arbeitet mit Solomun an diesem elektronischen Track, der einen bevorstehenden Sommer vermittelt.
Die beiden trafen sich in Los Angeles. Solomun schickte Foxx ein Instrumental, an dem er seit einiger Zeit arbeitete, Foxx nahm die Vocals auf und Solomun dann den Rest. Später trafen sie sich wieder in Los Angeles, für die Dreharbeiten zu Ocean, in dem Foxx durch leere Straßen läuft und nur Kreaturen vom Meeresgrund begegnet, mit der unterschwelligen Botschaft: So lebenswichtig wie Wasser für den Körper ist, ist Musik für die Seele.
40 frische, neue & aufregende Club Tracks, ausgewählt von den Redakteuren der DCC –
manchmal unter den Charts blubbernd, immer heiß!
40 fresh, new & exciting club tracks, selected by the editors of the DCC –
sometimes bubbling under the charts, always hot!
Solomun has teamed up with singer, producer and Hollywood star Jamie Foxx for the new single 'Ocean', released on his NINL label. The track marks the fifth single from Solomun's album 'Nobody Is Not Loved', which will be released on 28 May with collaborations including Planningtorock, Zoot Woman, Anne Clark and many more.
Foxx, who has appeared in films such as 'Collateral' and 'Django Unchained', collaborates with Solomun on this electronic track that conveys an impending summer.
The two met in Los Angeles. Solomun sent Foxx an instrumental he had been working on for some time, Foxx recorded the vocals and then Solomun recorded the rest. Later, they met again in Los Angeles for the filming of Ocean, in which Foxx walks through empty streets and encounters only creatures from the bottom of the sea, with the subliminal message: as vital as water is for the body, music is for the soul.