TOPIC X HRVY – ALL OR NOTHING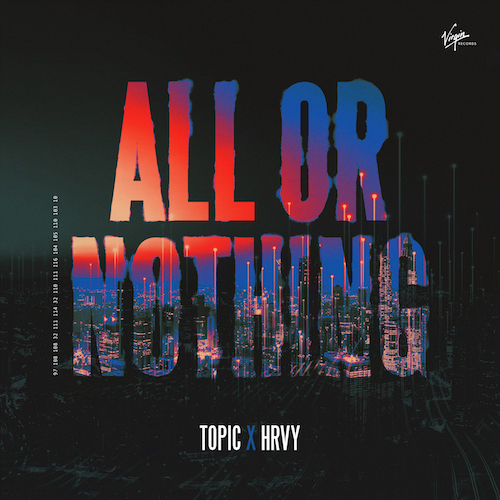 Der deutsche Dance Hit-Produzent Topic lässt das Jahr stilvoll ausklingen, indem er sich mit den ebenso einflussreichen Skills des britischen Senkrechtstarters HRVY auf Virgin Records zusammentut.
Die beiden aufstrebenden Stars finden mit der neuen Single 'All Or Nothing' eine ultimative klangliche Synergie, die sich auf Topic's durchdringende Melodien und HRVY's umarmenden Refrain stützt.
Der Track wird die Leute auf einer Welle der musikalischen Glückseligkeit ins neue Jahr zu tragen.
Wir wünschen Dir viel Spaß beim Hören 😉
40 frische, neue & aufregende Club Tracks, ausgewählt von den Redakteuren der DDC –
manchmal unter den Charts blubbernd, immer heiß!
40 fresh, new & exciting club tracks, selected by the editors of the DDC –
sometimes bubbling under the charts, always hot!
German dance hit producer Topic ends the year in style by teaming up with the equally influential skills of British high-flyer HRVY on Virgin Records.
The two rising stars find the ultimate sonic synergy with new single 'All Or Nothing', which draws on Topic's piercing melodies and HRVY's embracing chorus.
The track will carry people into the new year on a wave of musical bliss.
We wish you much fun listening 😉