DAVID GUETTA & MORTEN FT. LOVESPEAKE – SAVE MY LIFE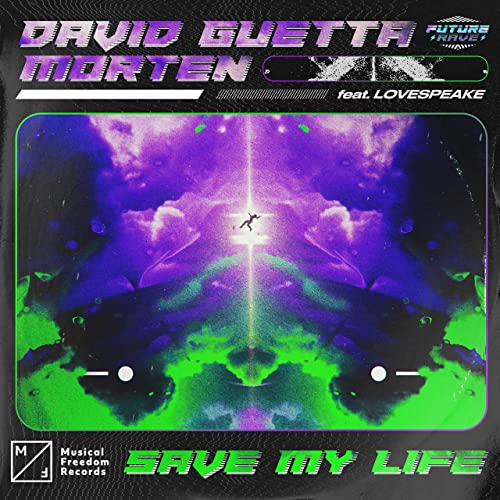 Seit 2019 sorgen David Guetta und MORTEN nun schon gemeinsamen für Furore.
Die beiden wollen mit ihrem Future Rave-Sound ein Signal setzen und veröffentlichten heute den Track 'Save My Life' auf Tiëstos Label Musical Freedom.
'Save My Life' ist in Zusammenarbeit mit dem norwegischen Sänger Lovespeake entstanden und wurde diese Jahr bereits in mehreren Livestreams der beiden gespielt.
'Wir haben 'Save My Life' Anfang 2020 aufgenommen, und von all den Platten, die wir zusammen gemacht haben, ist diese Platte diejenige, auf die ich mich am meisten freue, sie live für die Fans zu spielen… Das ist Future Rave in seiner ganzen Wirkung', erklärte MORTEN.
Viel Spaß beim hören 😉
40 frische, neue & aufregende Club Tracks, ausgewählt von den Redakteuren der DDC –
manchmal unter den Charts blubbernd, immer heiß!
40 fresh, new & exciting club tracks, selected by the editors of the DDC –
sometimes bubbling under the charts, always hot!
Since 2019 David Guetta and MORTEN have been causing a stir together.
The two want to set a signal with their future rave sound and released the track 'Save My Life' on Tiësto's label Musical Freedom today.
Save My Life' was created in collaboration with the Norwegian singer Lovespeake and has already been played in several of their live streams this year.
We recorded 'Save My Life' in early 2020, and of all the records we've made together, this is the one I'm most looking forward to playing live for the fans… This is Future Rave in all its effect," MORTEN explained.
We wish you a lot of fun listening 😉