JOEL CORRY & JAX JONES FT. CHARLI XCX & SAWEETIE –
OUT OUT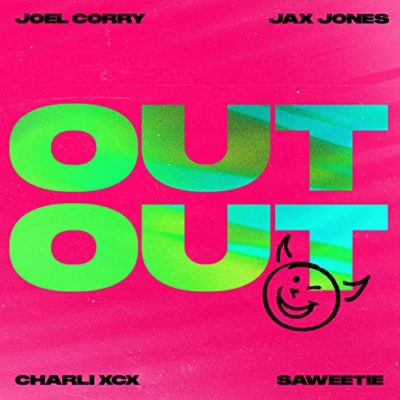 "Alors on dance" vom Belgier Stromae war vor 10 Jahren ein Welthit.
Der Mann aus Brüssel inspirierte viele Menschen mit seiner tanzbaren Musik, modischen Outfits und lustigen Tanzbewegungen, und so auch Joel Corry, Jax Jones, Charli XCX und Saweetie.
Für ihre neue Kollaboration haben sie seinen Sample mit einem extrem hohem Wiedererkennungswert verwendet, so dass ein erneuter Hit in greifbarer Nähe liegt.
Es wäre ja nicht das erste Mal, dass einer dieser Künstler einen Hit landen würde, DJ Joel Corry zusammen mit MNEK und "Head & Heart", Jax Jones hatte mit RAYE bereits mit "You Don't Know Me" einen Ohrwurm produziert und Saweetie hat, obwohl ihr Debütalbum noch nicht erschienen ist, mit "Best Friend" Ft. Doja Cat bereits für Aufsehen gesorgt. Ein weiterer Star des neuen Titels "OUT OUT" ist Charli XCX, die im letzten Jahr, weniger als ein Jahr nach ihrem dritten Album, als eine der ersten ein starkes Lockdown-Album veröffentlichte.
Alles in allem wird der Track ziemlich sicher durch die Decke gehen.
Viel Spaß beim Hören
40 frische, neue & aufregende Club Tracks, ausgewählt von den Redakteuren der DDC –
manchmal unter den Charts blubbernd, immer heiß!
40 fresh, new & exciting club tracks, selected by the editors of the DDC –
sometimes bubbling under the charts, always hot!
"Alors on dance" by Belgian Stromae was a global hit 10 years ago.
The man from Brussels inspired many people with his danceable music, fashionable outfits and fun dance moves, and so did Joel Corry, Jax Jones, Charli XCX and Saweetie.
For their new collaboration, they have used his sample with an extremely high recognition value, so another hit is within reach.
It wouldn't be the first time that one of these artists would land a hit, DJ Joel Corry together with MNEK and "Head & Heart", Jax Jones had already produced a catchy tune with RAYE with "You Don't Know Me" and Saweetie, although her debut album is not yet out, has already caused a stir with "Best Friend" Ft. Doja Cat. Another star of the new track "OUT OUT" is Charli XCX, who was one of the first to release a strong Lockdown album last year, less than a year after her third album.
All in all, the track is pretty much sure to go through the roof.
Have fun listening