HUGEL WITH JUDE & FRANK –
PRA NAO DIZER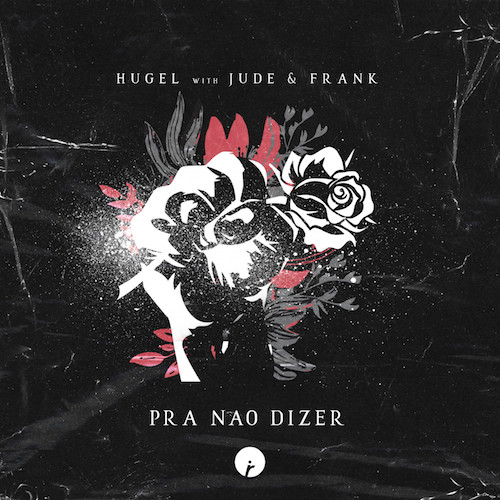 HUGEL liefert sein Debüt für Insomniac Records mit einer sensationellen House-Single namens 'Pra Nao Dizer'. 
Das aus Frankreich stammende Phänomen hat sich an der Spitze der Latin-House-Bewegung positioniert, bevor diese in Mode kam.
Seine jahrelangen Erfahrungen im Pacha und im Ushuaia auf Ibiza haben zu einem atemberaubenden, von spanischen Einflüssen durchdrungenen House-Sound geführt.
Bei seinem ersten Auftritt bei Insomniac legt er eine lebhafte Neuinterpretation einer klassischen brasilianischen Komposition vor, die vor einigen Jahren von Jude & Frank neu aufgelegt wurde.
Wir wünschen Dir viel Spaß beim Hören 😉
40 frische, neue & aufregende Club Tracks, ausgewählt von den Redakteuren der DDC –
manchmal unter den Charts blubbernd, immer heiß!
40 fresh, new & exciting club tracks, selected by the editors of the DDC –
sometimes bubbling under the charts, always hot!
HUGEL delivers his debut for Insomniac Records with a sensational house single called 'Pra Nao Dizer.'
Hailing from Portugal, the phenomenon has positioned himself at the forefront of the Latin house movement before it became fashionable.
His years of experience at Pacha and Ushuaia in Ibiza have resulted in a stunning house sound infused with Spanish influences.
In his first appearance at Insomniac, he lays down a lively reinterpretation of a classic Brazilian composition that was reissued by Jude & Frank a few years ago.
We wish you much fun listening 😉