COLORBLAST – LET ME IN CLOSER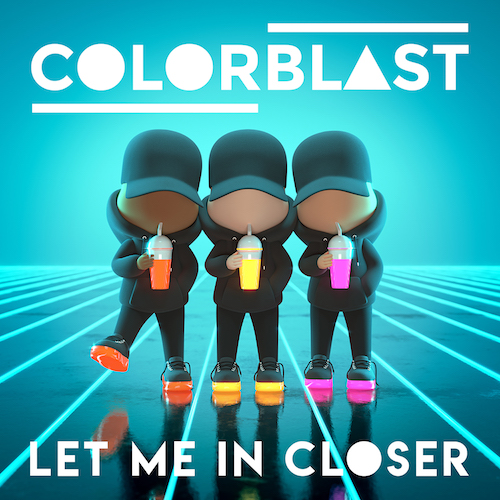 Colorblast ist ein Projekt des französischen House-Produzenten Gilles Luka, der bereits seit 2001 in der Musiklandschaft unterwegs ist.
Mit seiner ersten Band 'Galleon' veröffentlichte er 2002 die erste Single 'So I Begin', die prompt Goldstatus in Frankreich erreichte und in den Top 10 Charts in 27 Ländern zu finden war, in den USA sogar in den Top 5 der Singlecharts.
Mit dem nächsten Projekt 'Ocean Drive' veröffentlichte er viele weitere Singles, 6 davon stiegen in die Top 10 der französischen Charts ein.
Colorblast ist das neueste Projekt des Produzenten und Sängers und auch bei der neuen Single 'Let Me In Closer' stehen alle Zeichen wieder auf Hit!
40 frische, neue & aufregende Club Tracks, ausgewählt von den Redakteuren der DDC –
manchmal unter den Charts blubbernd, immer heiß!
40 fresh, new & exciting club tracks, selected by the editors of the DDC –
sometimes bubbling under the charts, always hot!
Colorblast is a project of French house producer Gilles Luka, who has been on the music scene since 2001.
With his first band 'Galleon' he released the first single 'So I Begin' in 2002, which promptly reached gold status in France and was in the top 10 charts in 27 countries, and even in the top 5 of the singles charts in the USA.
With the next project 'Ocean Drive' he released many more singles, 6 of them entered the Top 10 of the French charts.
Colorblast is the latest project of the producer and singer and also with the new single 'Let Me In Closer' all signs are again on hit!