PURPLE DISCO MACHINE FT. SOPHIE AND THE GIANTS –
IN THE DARK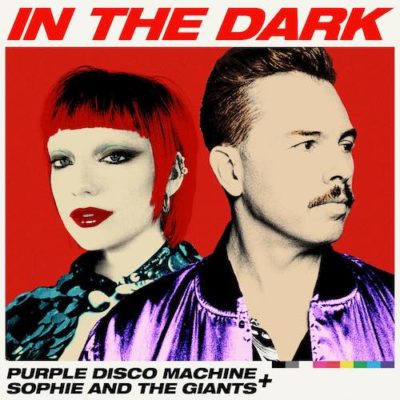 Nachdem Purple Disco Machine aus Leipzig und die Band Sophie and the Giants mit 'Hypnotized' Fans auf der ganzen Welt gewinnen konnten (350 Millionen Streams, diverse Platinauszeichnungen und Platz 9 der globalen Shazam Charts), haben sie sich jetzt für den Titel 'In The Dark' erneut zusammengetan.

Purple Disco Machine serviert eine treibende Disco Funk-Produktion, welche die perfekte Begleitung für Sophies gefühlvolle Vocals sowie ihre transzendente Melodien ist und stellt eindrucksvoll die unvergleichliche Energie der Kombo unter Beweis.
Die beiden Acts sind erneut voll in ihrem Element und die charismatische Paarung sichert sich damit sicher ihren nächsten Hit.
'In The Dark' ist ab heute erhältlich, das Album 'Exotica Deluxe' erscheint dann am Freitag, den 4. März 2022.
Wir wünschen Dir Viel Spaß beim Hören 😉
40 frische, neue & aufregende Club Tracks, ausgewählt von den Redakteuren der DDC –
manchmal unter den Charts blubbernd, immer heiß!
40 fresh, new & exciting club tracks, selected by the editors of the DDC –
sometimes bubbling under the charts, always hot!
After Purple Disco Machine from Leipzig and the band Sophie and the Giants won fans all over the world with 'Hypnotized' (350 million streams, various platinum awards and #9 in the global Shazam charts), they have now teamed up again for the track 'In The Dark'.
Purple Disco Machine serves up a driving disco funk production that is the perfect accompaniment for Sophie's soulful vocals as well as her transcendent melodies, impressively showcasing the incomparable energy of the double act.
The two acts are once again fully in their element and the charismatic pairing certainly secures a next danceable hit.
'In The Dark' is available from today, the album 'Exotica Deluxe' will then be released on Friday, March 4, 2022.
We wish you much fun listening 😉