DAVID JACKSON – AIRPORT DISCO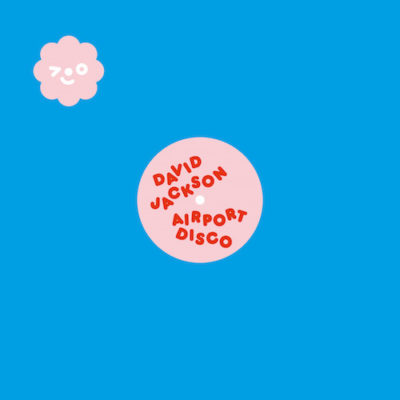 Runde zwei für David Jackson!
Gerade in der Blütezeit der 'Airport Disco' geboren, gibt uns David die Zukunft von Italo Disco vor. Mr. Jackson macht Musik für Spiegelkugeln, Stroboskoplichter und Nebelmaschinen.
Der Titeltrack 'Airport Disco' ist eine ganz heiße Nummer! Ein bisschen Schlager-Disco mit einer Laissez-faire Message. Dazu gibt es wieder ein weiteres Top-Artwork von Julian Bender. Die Vinyl beinhaltet weitere 3 Bombtracks. Jetzt wird gezaubert!
40 frische, neue & aufregende Club Tracks, ausgewählt von den Redakteuren der DCC –
manchmal unter den Charts blubbernd, immer heiß!
40 fresh, new & exciting club tracks, selected by the editors of the DCC –
sometimes bubbling under the charts, always hot!
Round two for David Jackson!
Just born in the heyday of the 'Airport Disco', David gives us the future of Italo Disco. Mr. Jackson makes music for mirror balls, strobe lights and fog machines.
The title track 'Airport Disco' is a very hot number! A bit of Schlager disco with a laissez-faire message. There is another top artwork by Julian Bender.
The vinyl contains another 3 bomb tracks. Must buy! Now it's time to do some magic!