KH – LOOKING AT YOUR PAGER (SOLOMUN REMIX)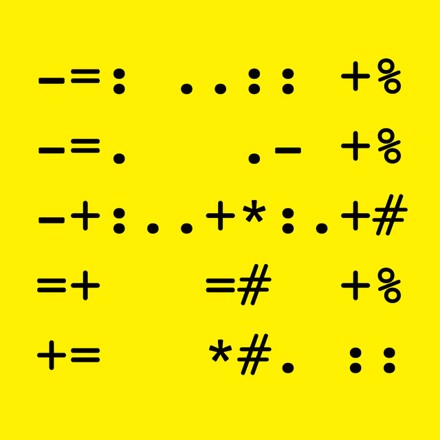 DJ und Produzent Kieran Hebden aka Four Tet veröffentlichte heute den ersten offiziellen Remix für seine neueste KH-Single 'Looking At Your Pager' von Solomun auf Ministry Of Sound.
Ein Sampling von 3LWs Hit 'No More (Baby I'ma Do Right)' aus dem Jahr 2000, wurde von Pitchfork, Billboard Magazin und vielen anderen für die moderne, cluborientierte Produktion und dem Throwback-R&B-Sample gelobt.
'Looking At Your Pager" wurde von DJs sowohl vor als auch nach der offiziellen Veröffentlichung bewundert und war den ganzen Sommer über auf Festivalbühnen zu hören. Unterstützt von Künstlern wie Fred again…, Skrillex, Floating Points, Peggy Gou und vielen mehr, ist der Track schnell zu einem der angesagtesten elektronischen Tracks des Jahres geworden.
Nach dem Erfolg des Originals wendet sich KH nun an den bosnisch-deutschen DJ und Produzenten Solomun.
Mladen's Remix ist ein atemberaubender hypnotischer Breakdown aus treibenden Kicks und tief hüpfenden Synths.
Zu seinem Remix sagte Solomun: "Ich liebe Kierans Arbeit. Ich habe das Original schon früher gespielt, also hat es mir viel Spaß gemacht, einen Remix davon zu machen."
Wir wünschen Euch ganz viel Spaß beim Hören
40 frische, neue & aufregende Club Tracks, ausgewählt von den Redakteuren der DCC –
manchmal unter den Charts blubbernd, immer heiß!
40 fresh, new & exciting club tracks, selected by the editors of the DCC –
sometimes bubbling under the charts, always hot!fcf100
DJ and producer Kieran Hebden aka Four Tet today released the first official remix for his latest KH single 'Looking At Your Pager' by Solomun on Ministry Of Sound.
A sampling of 3LW's 2000 hit 'No More (Baby I'ma Do Right)', it has been praised by Pitchfork, Billboard Magazine and many others for its modern, club-oriented production and throwback R&B sample.
'Looking At Your Pager' has been admired by DJs both before and after its official release and has been featured on festival stages throughout the summer. Supported by artists such as Fred again…, Skrillex, Floating Points, Peggy Gou and many more, the track has quickly become one of the hottest electronic tracks of the year.
Following the success of the original, KH now turns to Bosnian-German DJ and producer Solomun.
Mladen's remix is a stunning hypnotic breakdown of driving kicks and deep bouncing synths.
Commenting on his remix, Solomun said, "I love Kieran's work. I've played the original before, so it was a lot of fun to remix it."
We wish you much fun listening