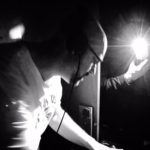 In dieser Rubrik stellt unsere Office Crew alle vierzehn Tage ihre aktuellen persönlichen Favoriten vor.
Dieses Mal die Top Ten von Dirk Weiss aka Derrick White
Vorherige Ausgaben und weitere Playlisten findest Du auf unserem Soundcloud Profil!
————————————————–
In this section our office crew publishes their current personal favorites on a biweekly basis
This time the Top Ten of Dirk Weiss aka Derrick White
Previous editions and further playlists are available on our soundcloud
————————————————–
01. Franck – Hear The Sound
02. Shee – Disco Machine Sound
03. Red Axes Ft. ECHO – Flawless
04. Skatebård – The Bells Of Mist (Lauer Remix)
05. Eden Shalev – Papi
06. Ivory – I Need You Now
07. Star B – I've Got Joy
08. Narciss – ADHDisco
09. David Dorad – Murmelot (Roman Flügel Remix)
10. Young Marco – What You Say?