WESTBAM/ML FT. AFTERLIFE 3000 – WHITE BOY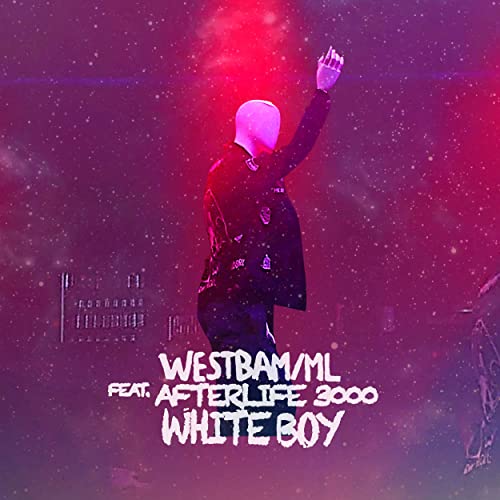 'White Boy' ist die zweite Single-Auskopplung aus Westbams Album 'Famous Last Songs Vol.1 ', das Anfang 2021 erscheinen wird.
Mit dem Finnen Nuutti Kataja (Afterlife 3000) hat sich Westbam einen in der Technoszene bislang eher unbekannten Sänger ins Studio geholt.
Der Finne lebte bereits in New York und erarbeitete sich dort mit dem Duo Dead Combo im Underground einen Namen.
Er und sein Partner tourten unter anderem mit The Cramps, Suicide und noch einigen anderen Indie Bands.
Diese Indie-Vergangenheit ist auch definitiv in dem 'White Boy' Release zu hören und macht den Track so besonders.
Kein Wunder, dass Westbam und Nuuti Kataja jetzt an einem gemeinsamen Album arbeiten.
Viel Spaß beim hören!
40 frische, neue & aufregende Club Tracks, ausgewählt von den Redakteuren der DDC –
manchmal unter den Charts blubbernd, immer heiß!
40 fresh, new & exciting club tracks, selected by the editors of the DDC –
sometimes bubbling under the charts, always hot!
White Boy' is the second single release from Westbam's album 'Famous Last Songs Vol.1', which will be released in early 2021.
With the Finn Nuutti Kataja (Afterlife 3000), Westbam has brought a singer into the studio who has been rather unknown in the techno scene so far.
The Finn already lived in New York and made a name for himself there in the underground with the duo Dead Combo.
He and his partner toured with The Cramps, Suicide and some other indie bands.
This indie past can definitely be heard in the 'White Boy' release and makes the track so special.
No wonder that Westbam and Nuuti Kataja are now working on an album together.
Have fun listening!