ACRAZE Ft. Cherish – DO IT TO IT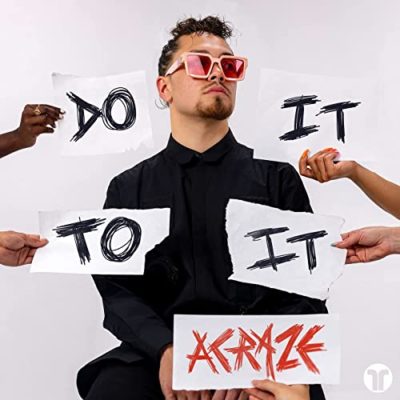 ACRAZE hat den ganzen Sommer über in der amerikanischen Szene mit seinem Track "Do It To It" für Furore gesorgt.
Von Carnage über Chris Lake, Dombresky bis hin zum nationalen DJ Snake haben viele Künstler den Track gespielt.
DJ Snake selbst nannte den Track bei seinem kürzlichen Besuch in New York den "Song des Sommers" und lud ACRAZE auf die Bühne.
Das Ergebnis dieses Tohuwabohus? In den sozialen Medien häufen sich die Nachrichten, die auf die Veröffentlichung des Tracks drängen.
Bei 'Do It To It' ist das, was den Track so erfolgreich macht, offensichtlich die mitreißenden Vocals.
Der Gesang ist ein Sample des gleichnamigen R'n'B-Hits der amerikanischen Band Cherish, der vor 15 Jahren veröffentlicht wurde.
Dieser umwerfende Groove lässt einen beim ersten Hören unweigerlich den Kopf bewegen.
Viel Spaß beim Hören
40 frische, neue & aufregende Club Tracks, ausgewählt von den Redakteuren der DDC –
manchmal unter den Charts blubbernd, immer heiß!
40 fresh, new & exciting club tracks, selected by the editors of the DDC –
sometimes bubbling under the charts, always hot!
ACRAZE has been making waves in the American scene all summer with his track "Do It To It". From Carnage to Chris Lake, Dombresky to national DJ Snake, many artists have played the track. DJ Snake himself called the track the "song of the summer" during his recent visit to New York and invited ACRAZE on stage. The result of this hullabaloo? Messages are piling up on social media urging the release of the track.
With 'Do It To It', what makes the track so successful is obviously the infectious vocals.
The vocals are a sample of the R'n'B hit of the same name by American band Cherish, released 15 years ago.
This mind-blowing groove inevitably makes your head spin on the first listen.
Have fun listening