BOYS NOIZE – MVINLINE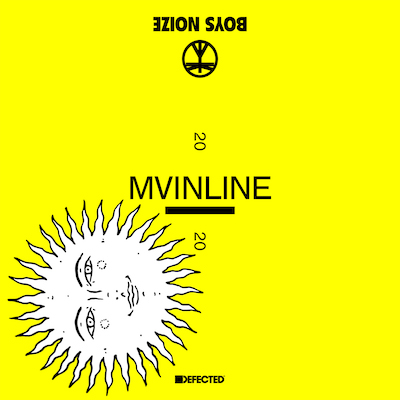 Boys Noize ist gerade das erste Mal auf Defected Records mit dem fetten House Track 'Mvinline' gelandet.
Alle die Alex Ridha länger kennen, überrascht das nicht, da er seit seinen Zeiten im Hamburger Plattenladen Underground Solution immer schon sehr eng mit guter House Musik verbunden war.
Die Single 'Mvinline' (inspiriert von Black Ivory's 1979er Single 'Mainline') ist eine pumpende Feelgood-Disco-Jam, die bereits heftig am Rotieren ist.
"Ich verfolge Defected seit dem ersten Tag, seit ich als Teenager in einem Plattenladen gearbeitet habe", schreibt Boys Noize in einer Pressemitteilung. "Ich begann als Haus-DJ, spielte alles von Deep-Acid und Disco, und bis zum heutigen Tag hatte Defected immer einen Platz in meinem Plattenkoffer. Die Veröffentlichung meiner neuen Single bei dieser legendären Tanzinstitution bedeutet mir also sehr viel!"
40 frische, neue & aufregende Dance Tracks, ausgewählt von den Redakteuren der DDC –
manchmal unter den Charts blubbernd, immer heiß!
40 fresh, new & exciting dance tracks, selected by the editors of the DDC –
sometimes bubbling under the charts, always hot!
Boys Noize has just landed on Defected Records for the first time with the fat house track 'Mvinline'. For all those who know Alex Ridha longer, this is not surprising, as he has always been closely connected with good house music since his times in the Hamburg record shop Underground Solution.
The single 'Mvinline' (inspired by Black Ivory's 1979 single 'Mainline') is a pumping Feelgood-Disco-Jam, which is already rotating heavily.
"I've been following Defected since the first day I worked in a record store as a teenager," Boys Noize writes in a press release. "I started out as a house DJ, playing everything from deep acid to disco, and to this day Defected has always had a place in my record case. So the release of my new single at this legendary dance institution means a lot to me!"