FUNKIN MATT – JOI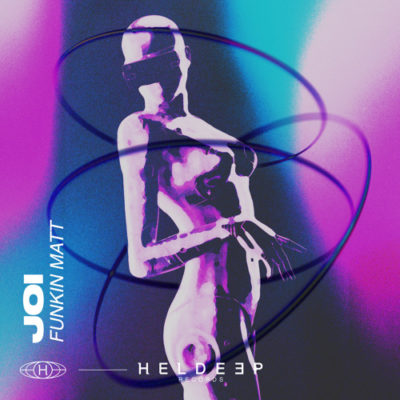 Der Norweger Mats Ronander Funkin Matt, ist zurück auf Heldeep Records mit 'Joi'. Der renommierte DJ und Produzent beweist mit der Veröffentlichung seines neuesten Songs einmal mehr seine Flexibilität. Der Track besteht aus rauen, eindringlichen Vocals, begleitet Soundeffekten und einem fettem Bass mit energiegeladenen Synthesizer-Melodien. 'Joi' vermittelt einen enormen Drang zum Tanzen.
Funkin Matt hat 832.000 monatliche Hörer auf Spotify und hat einen guten Beitrag zur House Music der letzten Jahre geleistet. Mit 'Joi' hat er sehr wahrscheinlich den nächsten Hit gelandet.
40 frische, neue & aufregende Club Tracks, ausgewählt von den Redakteuren der DDC –
manchmal unter den Charts blubbernd, immer heiß!
40 fresh, new & exciting club tracks, selected by the editors of the DDC –
sometimes bubbling under the charts, always hot!
Norwegian Mats Ronander Funkin Matt, is back on Heldeep Records with 'Joi'. The renowned DJ and producer once again proves his flexibility with the release of his latest track.
The track consists of raw, haunting vocals, accompanied sound effects and a fat bass with energetic synthesizer melodies. 'Joi' conveys a tremendous urge to dance.
Funkin Matt has 832,000 monthly listeners on Spotify and has made a good contribution to house music in recent years. With 'Joi' he has very likely landed the next hit.