DAVID PENN FT. RAMONA RENEA –
LIFT YOUR HANDS UP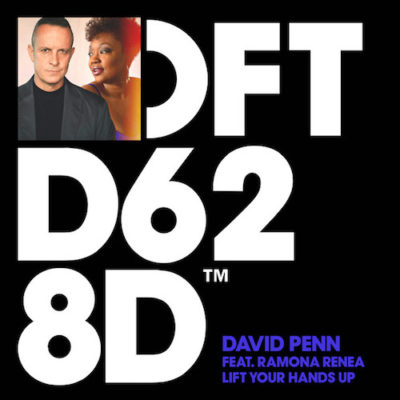 David Penn und Ramona Renea liefern den heiß erwarteten Nachfolger ihrer ersten Defected-Kollaboration 'Stand Up' mit dem superstarken Vocal-House-Track 'Lift Your Hands Up'.
Wieder einmal erweist sich, dass David's Hand-Clapping, Piano-Riffing-Produktion und Ramona's Powerhouse-Vocal nahtlos ineinander übergehen.
'Lift Your Hands Up' ist ein passender Soundtrack für die Rückkehr auf den Dancefloor, der uns alle vereint.
Viel Spaß beim Hören
40 frische, neue & aufregende Club Tracks, ausgewählt von den Redakteuren der DCC –
manchmal unter den Charts blubbernd, immer heiß!
40 fresh, new & exciting club tracks, selected by the editors of the DCC –
sometimes bubbling under the charts, always hot!
David Penn and Ramona Renea deliver the hotly anticipated follow-up to their first Defected collaboration 'Stand Up' with the super strong vocal house track 'Lift Your Hands Up'.
Once again, David's hand-clapping, piano riffing production and Ramona's powerhouse vocals prove to blend seamlessly.
'Lift Your Hands Up' is a fitting soundtrack for the return to the dancefloor that unites us all.
Have fun listening
(Source: https://defected.com/music/releases/lift-your-hands-up/)