BENJAMIN FRÖHLICH –
CLUB FANTASY (FANTASY VERSION)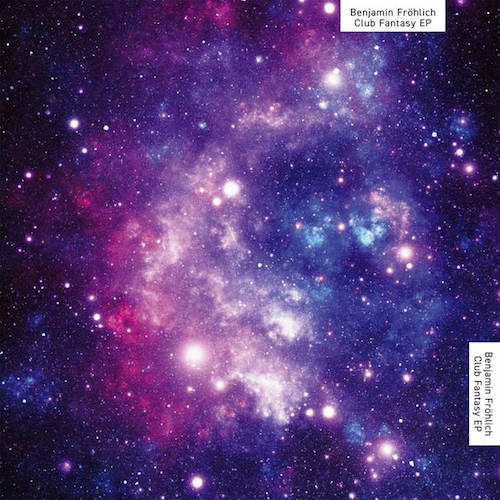 Das Label Live At Robert Johnson startet das Jahr 2021 mit keinem geringerem als Permanent Vacation Mitbegründer Benjamin Fröhlich, der seit vielen Jahren in der Cosmic-Disco aktiv ist und auch häufiger im Robert Johnson Club in Berlin auflegt.
Der Original Track 'Club Fantasy' regt definitiv die Phantasie des Clubbings in Zeiten des Lockdowns in den globalen Clubkulturen an.
Die 'Fantasy Version)' ist eine spielerischere und treibendere Behandlung des Titeltracks, unterstützt von Streichern, einer härteren Kick und subtilem Raumhall.
40 frische, neue & aufregende Club Tracks, ausgewählt von den Redakteuren der DCC –
manchmal unter den Charts blubbernd, immer heiß!
40 fresh, new & exciting club tracks, selected by the editors of the DCC –
sometimes bubbling under the charts, always hot!
The Live At Robert Johnson label kicks off 2021 with none other than Permanent Vacation co-founder Benjamin Fröhlich, who has been active in cosmic disco for many years and is also a frequent DJ at the Robert Johnson Club in Berlin.
The original track 'Club Fantasy' definitely stirs the imagination of clubbing in times of lockdown in global club cultures.
The 'Fantasy Version' is a more playful and driving treatment of the title track, backed by strings, a harder kick and subtle space reverb.