DEETRON – DR. MELONBALL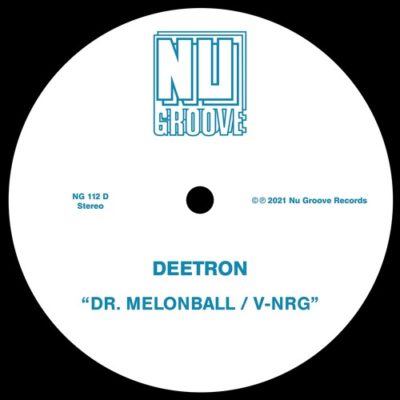 Nu Groove war eines der bahnbrechenden House-Label, die aus New York kamen. Ursprünglich zwischen 1988 und 1992 aktiv, sollte es die Szene über Jahre hinweg prägen.
Seit 2017 wird das Kultlabel liebevoll von Defected betreut, als die Labelgruppe den Katalog erwarb und ihn für die digitale Welt neu verpackte.
Jetzt veröffentlicht Nu Groove zum ersten Mal seit fast drei Jahrzehnten neue Produktionen, und nach dem Debüt mit einer speziellen 12″-Doppelveröffentlichung von Deetron und Jovonn hat Deetrons Beitrag nun seine erwartete digitale Veröffentlichung.
Einmal mehr demonstriert der Charakter-Boss und Schlüsselfigur der Schweizer Musikszene seine House-Leidenschaft und eröffnet den Release mit dem piano-lastigen, perlenden Groovemonster namens 'Dr. Melonball'.
Diese Veröffentlichung, die den Hörer zu den Wurzeln des New Yorker House zurückführt, ist ein Zeichen dafür, dass Nu Groove Records noch viel vor sich hat.
40 frische, neue & aufregende Club Tracks, ausgewählt von den Redakteuren der DCC –
manchmal unter den Charts blubbernd, immer heiß!
40 fresh, new & exciting club tracks, selected by the editors of the DCC –
sometimes bubbling under the charts, always hot!
Nu Groove was one of the pioneering house music labels to come out of New York. Originally active between 1988 and 1992, its mark on the scene was to be felt for years to come.
The cult label has been lovingly cared for by Defected since 2017, when the label group acquired the catalogue and re-packaged it for a digital world.
Now Nu Groove are releasing new productions for the first time in almost three decades, and after debuting with a special 12" double release from Deetron and Jovonn, Deetron's contribution now has its anticipated digital release.
Once again demonstrating his house mastery, the Character boss and key player in Switzerland's musical scene opens with the piano-laden, sparkling groove of 'Dr. Melonball'.
Transporting its listeners to the roots of New York City house, this release signals exciting things to come from a revived Nu Groove records.
Quelle: DEFECTED