AMELIE LENS – HIGHER EP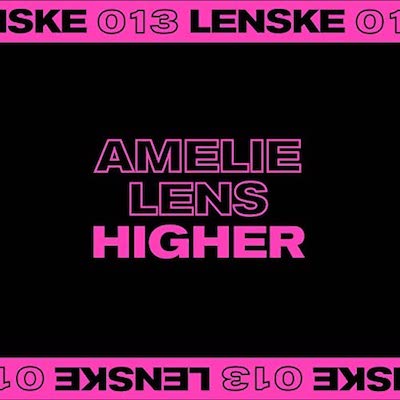 Die belgische Techno-Queen und Produzentin Amelie Lens hat ihre neue EP 'Higher' auf ihrem Label LENSKE released.
Sie erschien am 21. August und zeigt die bekannte Neigung von Frau Lens zu den dunklen Klängen und einem eindringlichem Vocal.
Auf der B-Seite finden wir ein dazu ein besonderes und gefühlvolles Subbass Arrangement von "Higher" von keinem geringerem als dem Berliner Techno-Duo FJAAK.
40 frische, neue & aufregende Club Tracks, ausgewählt von den Redakteuren der DCC –
manchmal unter den Charts blubbernd, immer heiß!
40 fresh, new & exciting club tracks, selected by the editors of the DCC –
sometimes bubbling under the charts, always hot!
Belgian techno queen and producer Amelie Lens has released her new EP 'Higher' on her label LENSKE.
It was released on August 21st and shows the well-known tendency of Ms. Lens to dark sounds and a haunting vocal.
On the B-side we find a special and soulful subbass arrangement of "Higher" by none other than the Berlin techno duo FJAAK.