ROBAG WRUHME – CALMA CALMA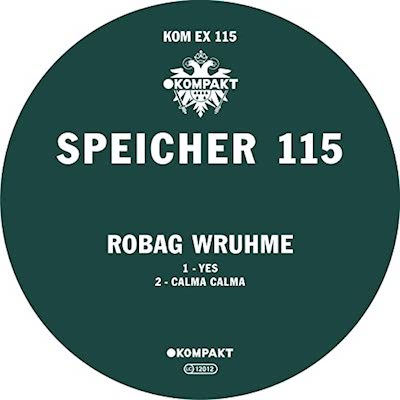 Robag Wruhme ist wieder zurück auf Kompakt und hat wie gewohnt extrem gut abgeliefert.
"Calma Calma" ist einer von zwei Tracks auf der neuen Speicher 115 und lässt die A-cappella von C'hantals Techno-Klassiker "The Realm" wieder aufleben.
Unter normalen Umständen wäre das eine sichere Nummer für alle Festivals diesen Sommer.
Hut ab Robag!
40 frische, neue & aufregende Club Tracks, ausgewählt von den Redakteuren der DCC (Deutsche Club Charts) – manchmal unter den Charts blubbernd, immer heiß!
40 fresh, new & exciting club tracks, selected by the editors of the DCC (Deutsche Club Charts) – sometimes bubbling under the charts, always hot!
Robag Wruhme is back on Kompakt and as usual he delivered extremely well.
"Calma Calma" is one of two tracks on the new Speicher 115 and revives the a cappella of C'hanthal's techno classic "The Realm".
Under normal circumstances, this would be a sure number for all festivals this summer. Hats off Robag!