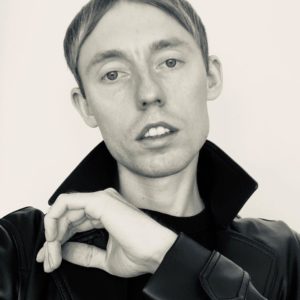 In dieser Rubrik stellt alle 14 Tage einer unser Redakteure seine aktuelle Top 10 exklusiv für dich bereit!
Dieses Mal: Niklas Haas
In The Box Of… kommt direkt aus unserem HOT Shot Newsletter, der von DJ Propaganda exklusiv an Abonnenten versendet wird.
Viele weitere 'In The Box Of…' & 'Hot Shots' Playlisten findest du auf unserem Soundcloud Profil!
————————————————–
In this section, every 14 days one of our editors makes his current Top 10 exclusively available for you!
This time: Niklas Haas
In The Box Of… comes directly from our HOT Shot Newsletter, which is sent exclusively to subscribers by DJ Propaganda.
Find more playlists on our Soundcloud profile!
————————————————–
01. Busta Rhymes & Anderson.Paak – YUUUU
02. Nolan The Ninja – GO'HEAD
03. shortyo Ft. Offset – Cheat Code
04. dvsn – Outlandish (Chopnotslop Remix)
05. Jessie Reyez – NO ONE's IN THE ROOM
06. kryptogram – Growing Apart
07. Godford – Non Binary Place
08. Matveï – VOCES
09. DJ Streaks – The Best Rapper Alive
10. Holow – Something To Say